143 "I Love You" Vertical Bar (Roman Numerals) w/ Stone Gold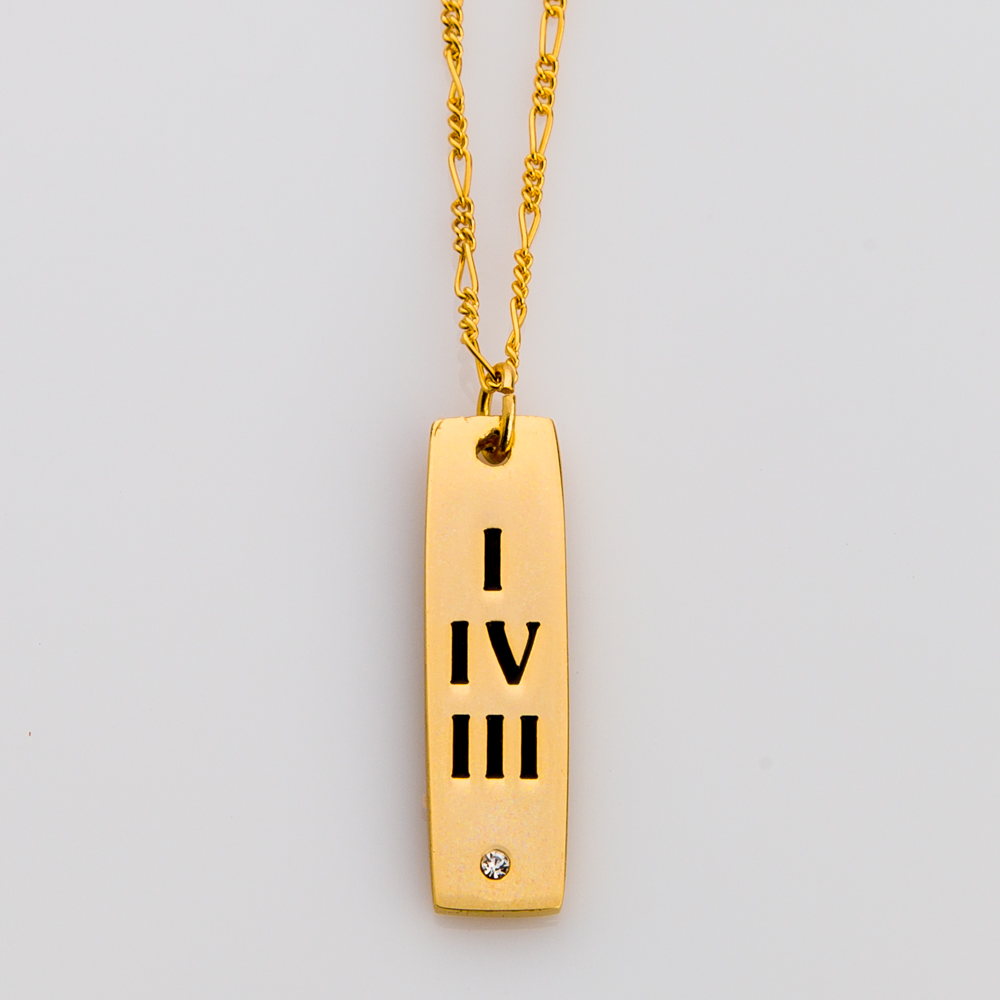 143 "I Love You" Vertical Bar (Roman Numerals) w/ Stone Gold
Say "I Love You!" with this beautiful piece of jewelry!
The "143, I Love You!" necklace in gold is a romantic gift for anyone special in your life.
On the front, "143" with a Swarovski crystal. Inscribed on the back, "Forever".
A 16"-18" adjustable chain.
Proudly made in Rhode Island.